Medical Malpractice Defense & Medical Malpractice Related Issues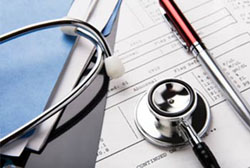 The law firm of Alton C. Hale, Jr., P.A. has extensive experience litigating medical practice related issues and medical malpractice defense cases throughout Florida and the U.S. The firm represents doctors, physician groups, hospitals, health care facilities, and pharmacists. If you are facing a threat to your reputation, livelihood or practice, it is important to hire an experienced, knowledgeable attorney to handle your case.
We assist medical practice start ups with business formation and insurance coverage. We can help with a wide range of concerns including:
Practice Set-Up / Formation
Risk Management
Employment Issues
Lease Negotiations (property, equipment, etc.)
Insurance Claims (stolen property)
Insurance Coverage
Medical Malpractice Defense
For more than 18 years, civil trial attorney Alton C. Hale, Jr. has provide legal counsel and litigated numerous medical malpractice defense cases. If you have a medical practice related issue or are the subject of a claim of alleged medical negligence or professional wrongdoing, contact trial attorney Alton C. Hale, Jr. at 561-868-6774. We are happy to answer any of your questions at no cost or obligation.
West Palm Beach, Florida law firm of Alton C. Hale, Jr., P.A., serves clients throughout the United States and South Florida including the following cities and town: West Palm Beach, Palm Beach Gardens, Jupiter, Juno Beach, Royal Palm Beach, Wellington, Boynton Beach, Delray Beach, Boca Raton, Hobe Sound, Stuart, Port St. Lucie, Fort Pierce, Vero Beach and the following counties: Palm Beach County, Treasure Coast, Martin County, St. Lucie County, Indian River County, Broward County and Miami-Dade County.